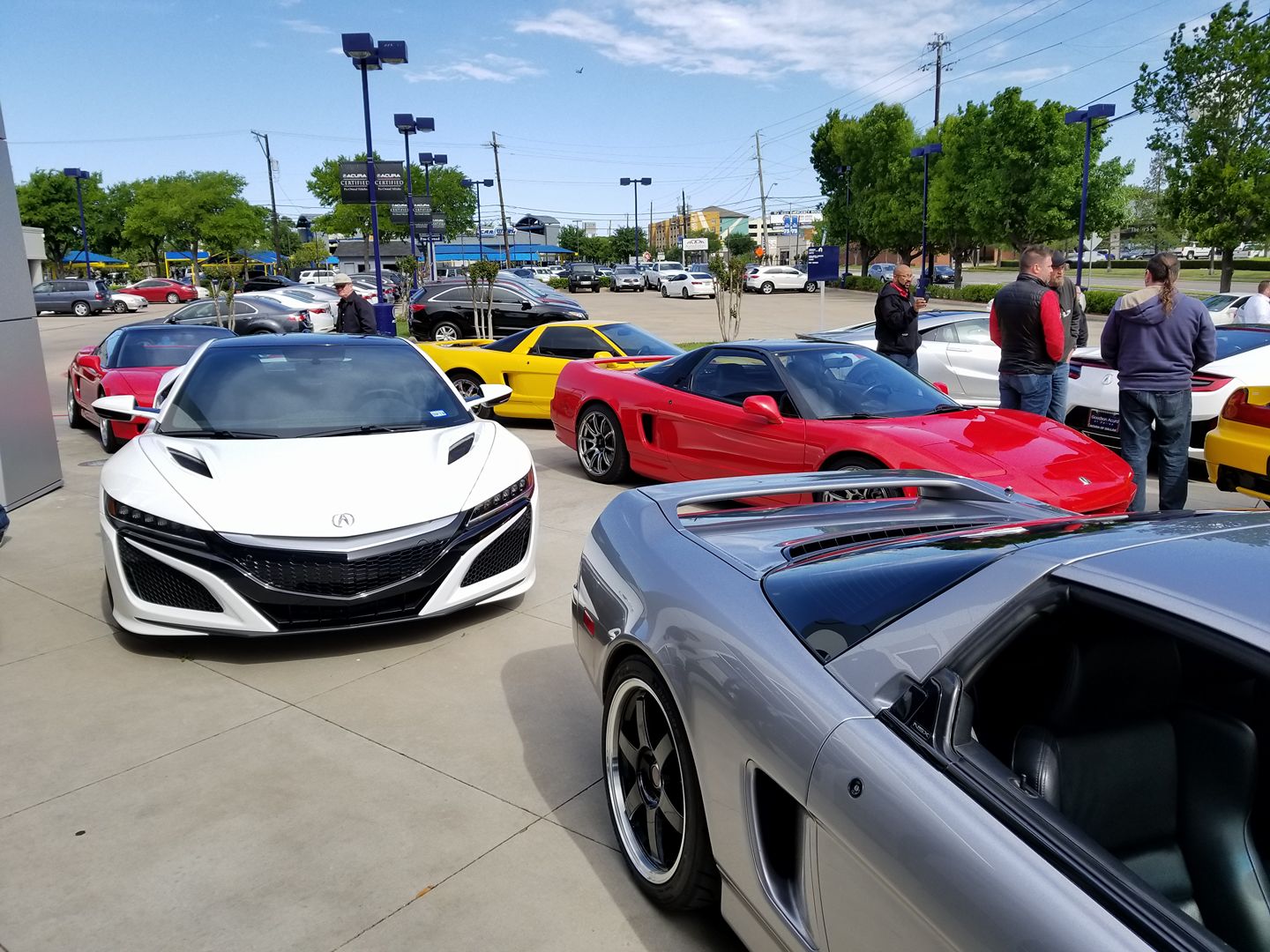 On April 14th, we enjoyed some time with the NSXoTX (Acura NSX owners and enthusiasts in Texas) with an informal luncheon and meet and gree.
Old friends and new got together to admire the beauty and poise of our favorite super car: the Acura NSX. The Acura NSX is a timeless treasure of performance, and one we're proud to say - we were the top-selling dealer for this model in the country. Our success would not be possible without the passionate admiration and genuine appreciation for the performance and engineering of this vehicle, and the loyalty to the brand of those who own the exclusive model.
Thank you for coming out, as always - we had a great time. Until next time!