| | | |
| --- | --- | --- |
|   |    |   |

If you're looking for power and performance in a conveniently sized package, look no further than the 2022 Acura RDX. This luxury performance crossover SUV will turn heads wherever you go thanks to its sleek design and high-powered engine. To learn about all that this performance crossover has to offer, check out our full 2022 Acura RDX review below.
Exterior Features of the 2022 Acura RDX
The exterior of the 2022 Acura RDX says it all. The RDX's swift stylings give it a look of speed, but its crossover roots tell you there's more in store than just horsepower. There's a satisfactory array of color options to choose from, but if you want the baddest-looking car on the block, you'll want to go for the PMC edition that features additional styling accents.
Capability and Performance of the 2022 Acura RDX
The capability and performance department is where the 2022 RDX really shines. All RDX models are powered by a sole powertrain because that's all this vehicle needs to dominate. Equipped on all RDXs is Acura's turbocharged 2.0-liter engine that has 272 horsepower and 280 lb.-ft. of torque. While this engine obviously provides the RDX with ample amounts of speed, it brings more capability to the table than just that. True to SUV form, the 2022 Acura RDX also offers the ability to tow up to 1,500 pounds of gear behind you.
Interior and Exterior Features of the 2022 Acura RDX
As far as crossover interiors go, the 2022 Acura RDX has one of the best on the market. Inside, you'll find comfortable seating for five that can easily be improved through packages and upgrades. In the rear of the crossover is a spacious trunk that can be expanded thanks to 60/40 split-folding rear seats. At the helm, you'll find an advanced, smartphone-compatible touchscreen infotainment system that makes managing all of your media easy. All of the driver's controls are easily accessible, making for a relaxed, controlled drive. Speaking of control, stay connected with an available WiFi hotspot. To round out interior features, the new RDX has a full suite of standard safety features that make having peace of mind on the roadways that much easier.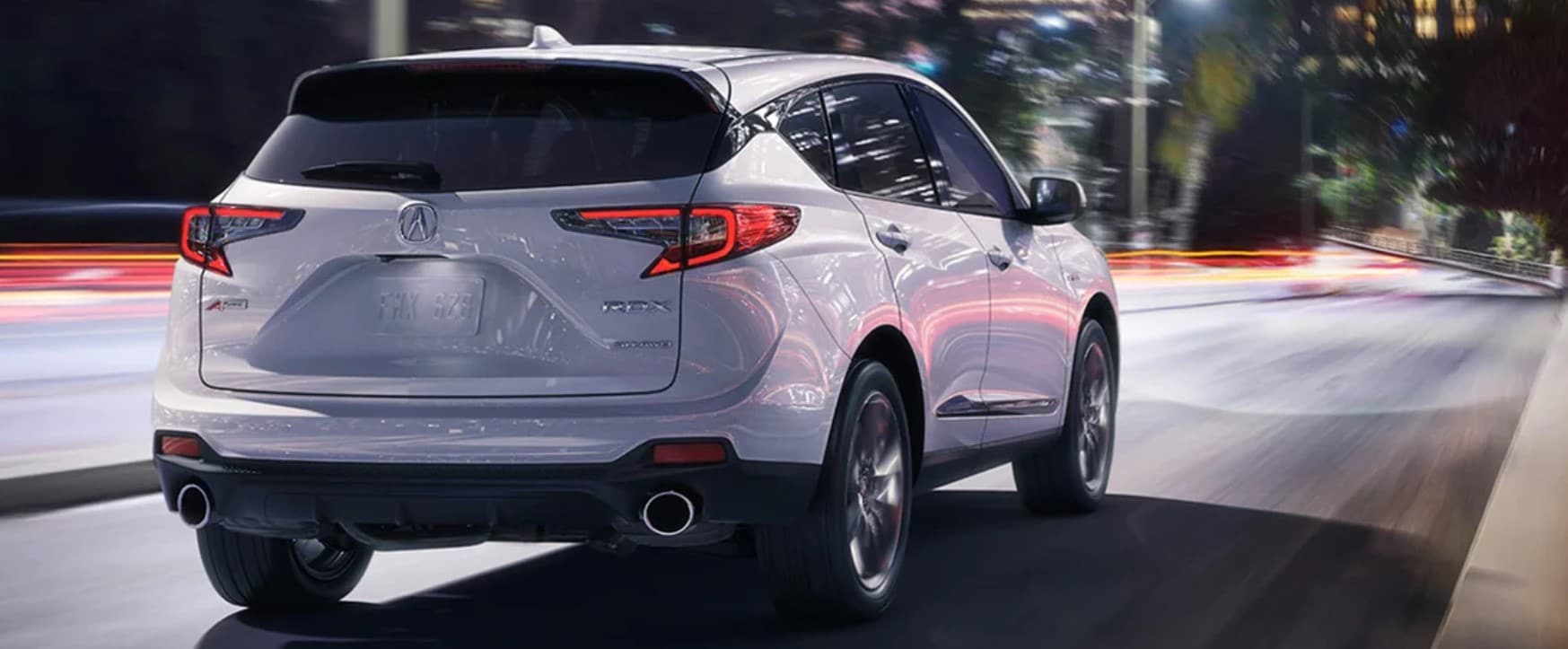 Test Drive a 2022 Acura RDX in Dallas, TX
Can you picture yourself behind the wheel of the new 2022 Acura RDX? Become one of the first to own this automotive masterpiece by shopping at Goodson Acura in Dallas, TX. We have a great selection of all of the latest Acura models like the 2022 RDX and MDX, so come on down to Dallas & Grapevine, TX and pick out your dream car today!