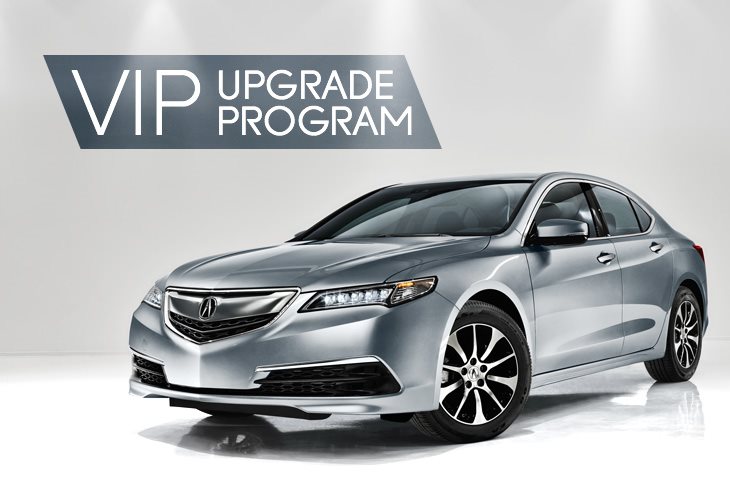 Trading in A Vehicle Here at Goodson Acura
When it comes time to return your lease or trade in your old car, there is no better place to go than Goodson Acura of Dallas. Our dealership is family owned and operated. We've been catering to customers in the greater Dallas area of over thirty years. You could say we know a thing or two about customer service and used car valuation here. But why trust us when you can trust the myriad of awards and accolades we have won over the many years we've been in business?
Dealership Accolades
Our dealership has been recognized several times by Acura as an exceptional dealership that excel in how they treat clients, how many vehicles they sell, the degree to which their service department operates seamlessly, how their finance department is run, and how organized, professional, and functional the facilities are, in general.
In addition to having won prestigious Acura accolades multiple times over the last three decades, we also are DealerRater.com's 2017 Acura Dealer of the Year in Texas!
Bring Us Your Trade-In
We want to emphasize one point first, and that is how well we know our customers take care of their Acura vehicles. So many of our customers come back to us for the level of customer service we provide. Here at Goodson Acura, that does not go unnoticed. We will, therefore, make every effort to provide you with the absolute highest price possible for your trade-in! We know it has been well-taken-care of! We also know that the amount of money you get for your trade can have an impact on which new Acura vehicle you wind up leasing or purchasing. Because we want you to be in a position to get the nicest new Acura you can, we're ready to offer you top-dollar for your trade.
We Offer Great Deals on Lease Returns, Too!
Many of our customers lease. Many others in the area wishing to switch to a family-owned dealership that offers a higher caliber customer service experience such as ours may also wish to trade in their lease for a new Acura vehicle. Whether you're a longtime Goodson Acura customer or someone new to us, we are happy to provide you with a competitive lease return or upgrade offer! No matter what brand vehicle you drive or whether or not you've shopped with us before we will offer you VIP service when you choose our dealership!
What are the benefits of the VIP Upgrade Program?
The VIP Upgrade Program is just like purchasing a new vehicle, only at the same or lower monthly payment and without the hassle. Benefits include:
Above market value for your vehicle
Low monthly payments
Better financing terms
Longer and more comprehensive warranties
Enjoy the very latest innovations in safety, style, and technology
Reset the clock on your manufacturer's warranty
Preferred APR Financing
If you are ready to trade in your vehicle or return or upgrade a current lease, contact us online or by phone at (888) 442-8691 today. Let us know how we can be of assistance!
Acura Owners:
Fill out the form on this page to determine if you are eligible to upgrade your Acura vehicle to a safer, more reliable Acura vehicle. A dedicated Acura Dallas Exchange Program specialist will analyze your equity position and determine if you are eligible.
The VIP Upgrade Program process starts with simple 15 minute Exchange Evaluation. Submit your info to request an equity appointment today, so that we can take care of your needs most efficiently.
Non-Acura Owners:
Click on the button below to determine if you are eligible to upgrade your vehicle to a safer, more reliable vehicle. Our sales manager will analyze your equity position and contact you.
Hours
Monday

9:00AM - 8:00PM

Tuesday

9:00AM - 8:00PM

Wednesday

9:00AM - 8:00PM

Thursday

9:00AM - 8:00PM

Friday

9:00AM - 8:00PM

Saturday

9:00AM - 6:00PM

Sunday

Closed
VIP Upgrade Program Appointment Request